I am just about desperate for fall to get here. This summer in the Ozarks has been terribly dry and hot, and I am yearning for autumn storms and colors. There is nothing to compare with the snap in the air that comes with that time of year, and the exhilarating feeling of the wind rushing past, blowing one's hair about and tossing around leaves; it makes me feel as though I can fly if I only try hard enough.
photo by Tim Ernst, www.timernst.com
This photo perfectly captures the autumn glory of my neck of the woods, the Ozarks. For more gorgeous scenery, visit Tim Ernst's website.
Alphonse Mucha, Autumn, 1896, photo courtesy Wikimedia Commons
photo by Tim Ernst, www.timernst.com
John William Godward, Autumn
Gale Rainwater, Soft Autumn Hills in Ozark Mountains, gailrainwater.com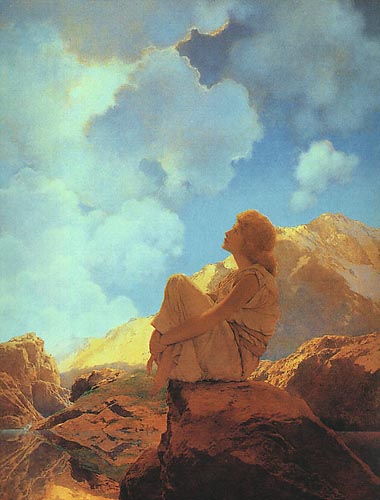 Maxfield Parrish, Morning, www.tendreams.org
Mark Karpinski, Ozark Region of Southern Missouri, liquiddrift.com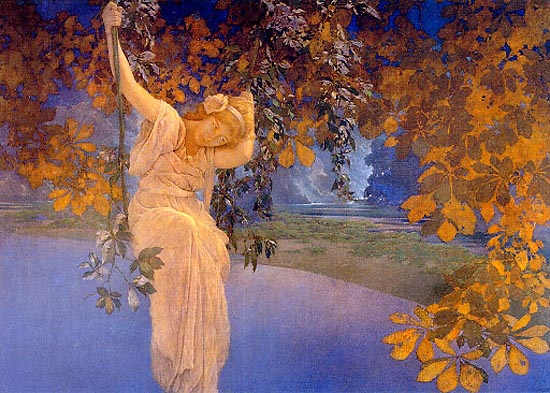 Maxfield Parrish, Reverie, www.tendreams.org